Belize Destination Management Company
It's All in the details...
The Belize travel specialists working for Darah Travel are united in the passion for our amazing country and to ensure the curious and excited at heart have a truly spectacular visit to Belize. Once we understand a client's likes, dislikes, dreams, budgets, and pace, our team gets to work on creating a travel itinerary that closely matches each individual client's personal preferences. Balancing seasons, safety, local knowledge, and a personal understanding of the country and how to get the most from a short immersion, itineraries are crafted on a unique basis.
Belize is no ordinary destination! Blessed with fabulously warm weather year-round, easy access to the reef and rainforest, friendly and passionate guides, and safety as a primary driving force, two or even three weeks can whizz by very quickly, leaving visitors realizing that a return visit may be necessary as they have run out of time.

While there are simply too many great experiences, we cannot possibly cover them here. We wanted to tease you with just a few of our best and least-known experiences to enjoy on your Belize vacation as a teaser!
Darah Travel is BELIZE TRAVEL SERVICES
"A full-service travel company that helps fulfil travel dreams"
Carefully curated by its founder and visionary Nick Davies, who has planted his feet in 79 countries after a 40-year career in hotels and tourism, Darah Travel (Belize Travel Services) has become one of Belize's most respected tourism entities.
Darah Travel is a full-service Destination Management Company offering a complete range of accommodations, transfers, and touring options to singles, couples, families, events, destination weddings, and small and mid-sized groups. We also offer the entire region from Mexico down to Panama through our regional partners and create tailor-made itineraries as well as off-the-shelf packaged itineraries.
Since launching on the 1st January 2010, the Darah Travel team has created select itineraries for over 7,000 worldly travellers. Some simply want to dip a toe in the azure Caribbean waters and sip a cocktail while others are up for some serious adventure.  Belize delivers on all fronts! 
Nick and Shannon have teamed up with truly amazing team of Belize travel experts who personalize every detail of every trip and the key three travel experts Jennie, Wendy and Mark have clocked up a combined 28 years of experience and service between them.  They are ably assisted by travel professionals in operations, tour guides, careful drivers and travel specialists who are on hand to set up combination trips that allow the visitor to experience the most diverse experiences the country of Belize has to offer. As a company, we provide bespoke trips of all lengths of time, diversity, adventure, price point for solo travellers, couples, families, small groups, large incentive groups, student educational groups, those in love looking to get married or anyone else with a spring in their step for serious exploration. Shannon is a born and bred Belizean while Nick as a child of the world has lived on four continents and has both British and Belizean citizenship.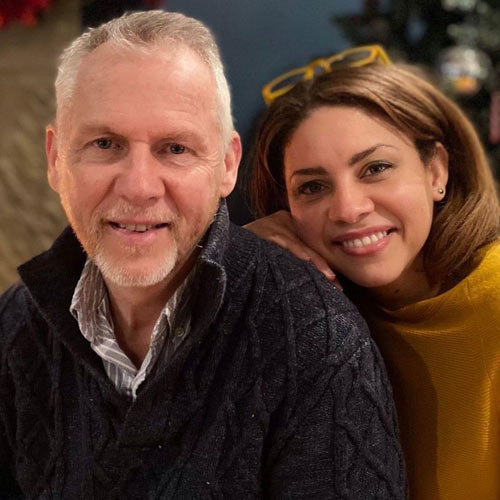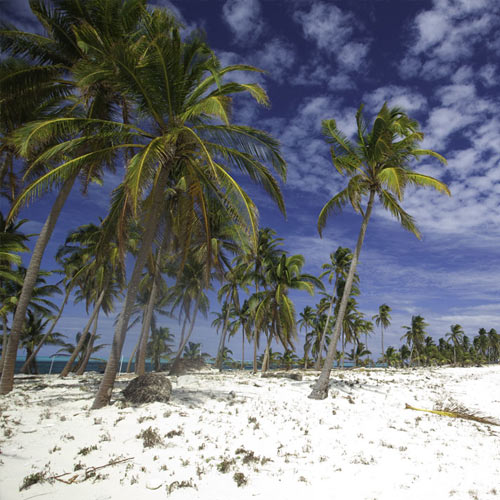 We have stayed in over 100 Belize hotels and personally experienced the adventures land and sea based throughout the country, as have our staff, and we know what it is we are selling and are very connected with our key hotel and tour partners.
To compliment the personal service of planning a trip with Jennie and the travel team, the sister company, Darah Transfers & Tours, provides seamless and safe transportation and tours around the country to all Darah Travel guests.
We are firm believers and dreamers in the road less travelled and have worked hard to find places where time almost stands still and where nature and the real life experiences take over your senses completely. Of course we also recognize that for some, they would like the buzz of a busy island, city or community and we are able to offer this as well.
We are also very widely travelled in our own region and can fulfil multi-country itineraries throughout Central America and also the three Guyanas in South America.
We work with all key tourism stakeholders in Belize and remember to remain current in our planning and delivery of authentic tourism experiences. We want those less fortunate in our country to also benefit from the delivery of tourism and we are always looking for new hotels, tours operators and experience providers to help them find a "leg up" in a competitive business world. As well as working with Belize's established and better known products, helping newcomers has been a foundation of our business since our doors opened in 2010.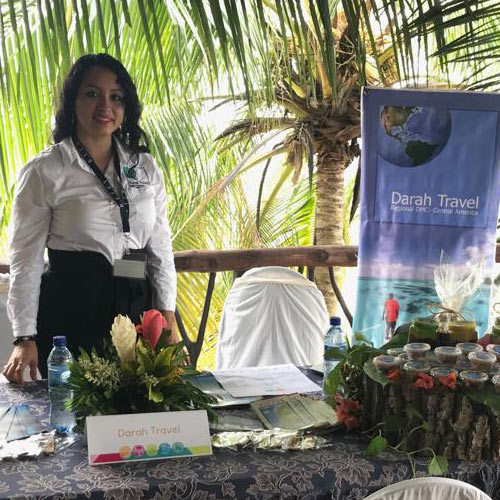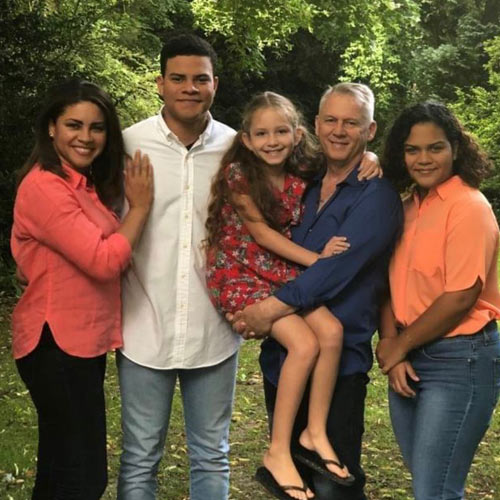 And about the name Darah Travel, simply taken from our daughter 'Darah' who was born in 2010 and is already becoming a little world traveller of her own!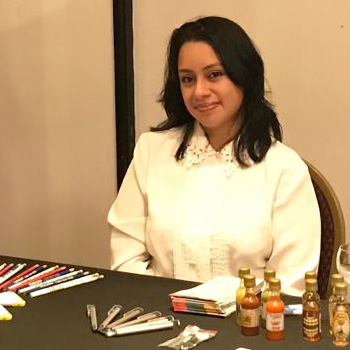 Jennie, who is the Travel Brand Manager, has been with Darah Travel since 2012. In her journey with us, she has become a wife and the mother of two beautiful children. Besides being a full-time mom/mum and wife, she is one of the key people who has nurtured this company, to the Darah Travel which we all know now. She is dedicated to making sure that your Darah Travel experience is a memorable and pleasurable one. Jennies calm and efficient approach to planning and keeping the "show on the road" in all seasons, has formed the benchmark by which the company is measured. Her warm, caring, and welcoming spirit is one that keeps the Darah Travel family together. Jennie is blessed to say she has two families that loves her dearly, Darah Travel and her immediate family. She shares her time equally with both and has mastered the ability of not neglecting one for the other. She is the epiphany of 'our' Super Woman.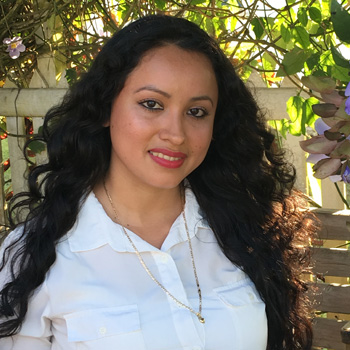 Wendy joined the team back in 2015 and has worked her way up to her position as Senior Travel consultant. She is a key player in keeping up with the demand for trips to Belize. Wendy believes time waits on no one and is known in the office & our clients for her quick quote turn around. She enjoys creating unique itineraries and seeing it come to life when clients make long lasting memories. Wendy is our zinger and go getter and her dynamic energy lights up the office every day.
Her hobbies include exploring Belize with her family, being a mom/mum and listening to her favourite reggae music.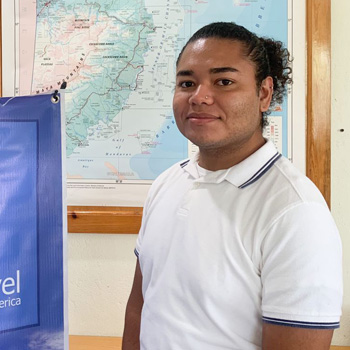 Mark started with the company on a part time basis back in 2014 while finishing his studies at the University of Belize. We knew from the beginning he was a keeper. He is incredibly detailed and does an amazing job in handling all the moving parts of each client itinerary before and while our client's travel. Whether it's just keeping in touch with guest or assisting clients in country he enjoys each interaction with guests and enjoys making their life easier so they can fully enjoy their stay. Outside of work, he enjoys the IT side of life and likes working with computers and technology. When he isn't at the beach enjoying martinis on his time off, he enjoys listening to all genres of music, but his ultimate favourite is lively Soca music.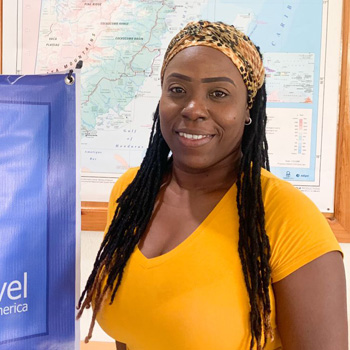 Meet Stacey, the newest member to our team. The entire team can agree she is the life of the party! She comes to us with 10 years' experience in the tourism and hospitality industry working in different hotels and tour companies. She enjoys handling guest inquiries and loves a challenge in making exciting Belize itineraries. Stacey is a die-hard foodie and always knows the best spots to recommend for authentic food.
Her hobbies include wedding and event planning, trips within Belize & Mexico and spending time with her friends and family.
We look forward to being your guides to Belize!